MODULAR SESSIONS 5: Brave new world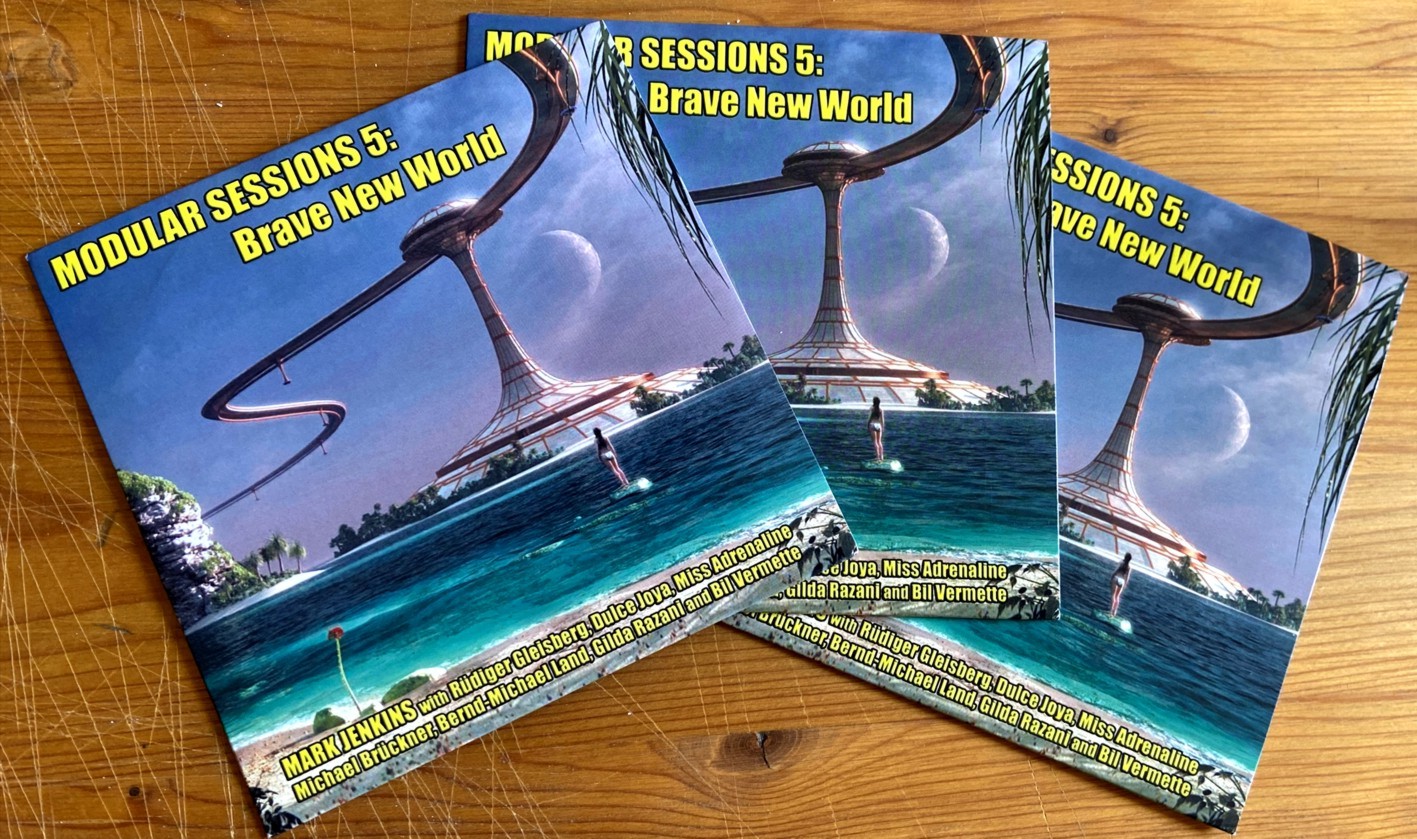 Das neue Album enthält insgesamt 9 Tracks, an denen hervorragende Musikerkollegen mitgewirkt haben.
Vielen Dank an Mark Jenkins (London), das ich ein Teil dieses wunderbaren Charity Projektes sein durfte.
Eine tolle Kollaboration, die mir viel Spaß gemacht hat.
Ordering link here – CD-Services
Many thanks for joining in with this project, the fifth in the "Modular Sessions" limited edition monthly CD issues and certainly the most complex to date, with seven wonderful guest musicians and some long and complex science fiction-themed tracks with lots of different sonic styles, movie dialogue etc etc.
A great cohort from Germany with Bernd-Michael Land, Rüdiger Gleisberg and Michael Brückner on synths and orchestral sounds, as well as Gilda Razani on theremin.
Dulce Joya contributes a fantastic orchestral piece styled after "Last And First Men" by Olaf Stapledon, while Bil Vermette from the USA works on a piece about "Dune".
It all ends with a techno-ish track from the UK's Leean Parkinson (DJ Miss Adrenalin) all about "The Day The Earth Stood Still".
Worldwide mail order from CD Services and there are still copies remaining too of "Modular Sessions" CD's Issues 1, 2, 3 and 4 (and "Bonus Alpha"), but they're selling out fast and will never be re-pressed (think of them more as a monthly magazine of new collaborative and improvised synth music).