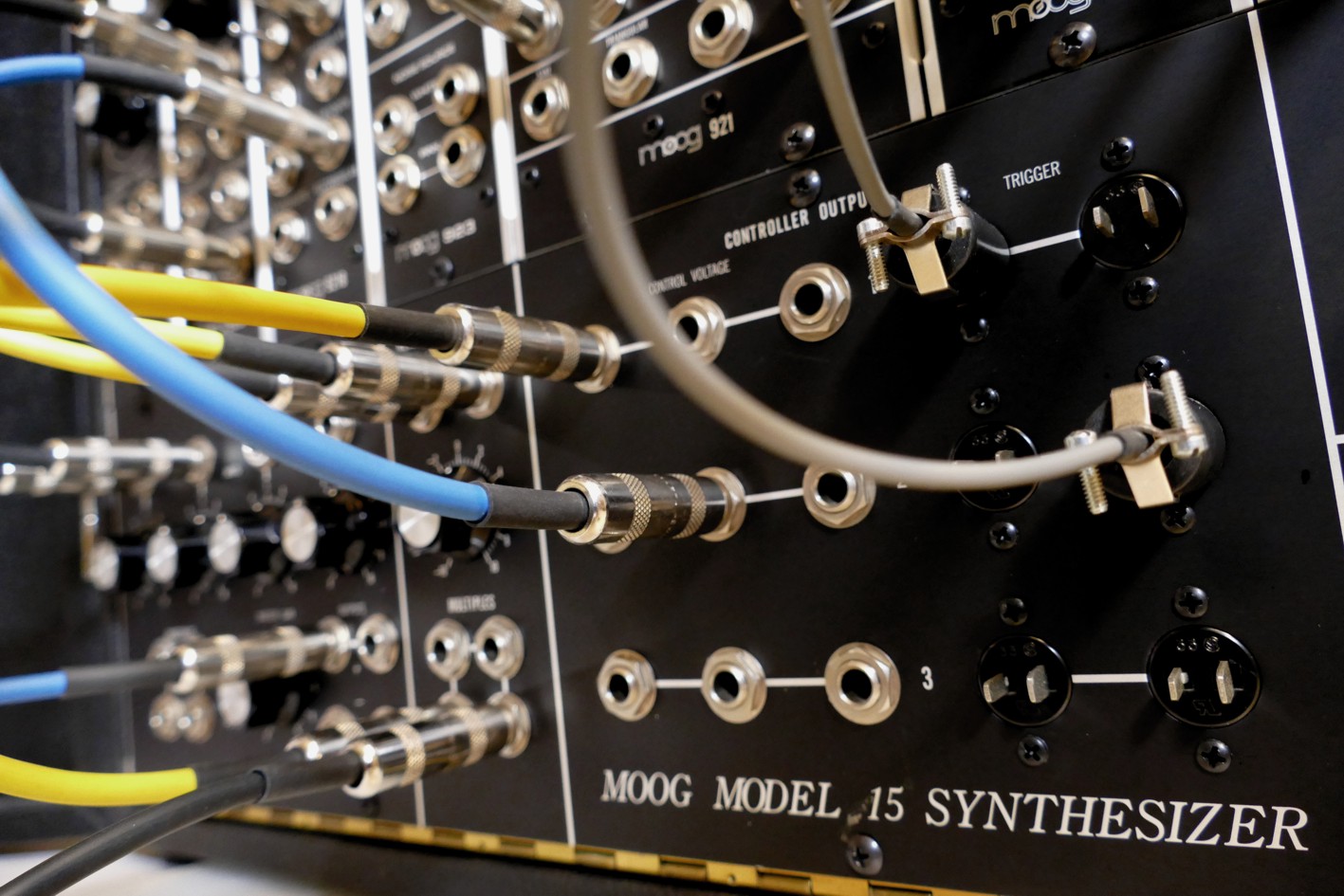 Super selten (nur 150 Exemplare), extrem wohlklingend, allerhöchste Qualität und exorbitant teuer: Der Moog Modular Model 15 reissue.
Man(n) gönnt sich ja sonst nichts.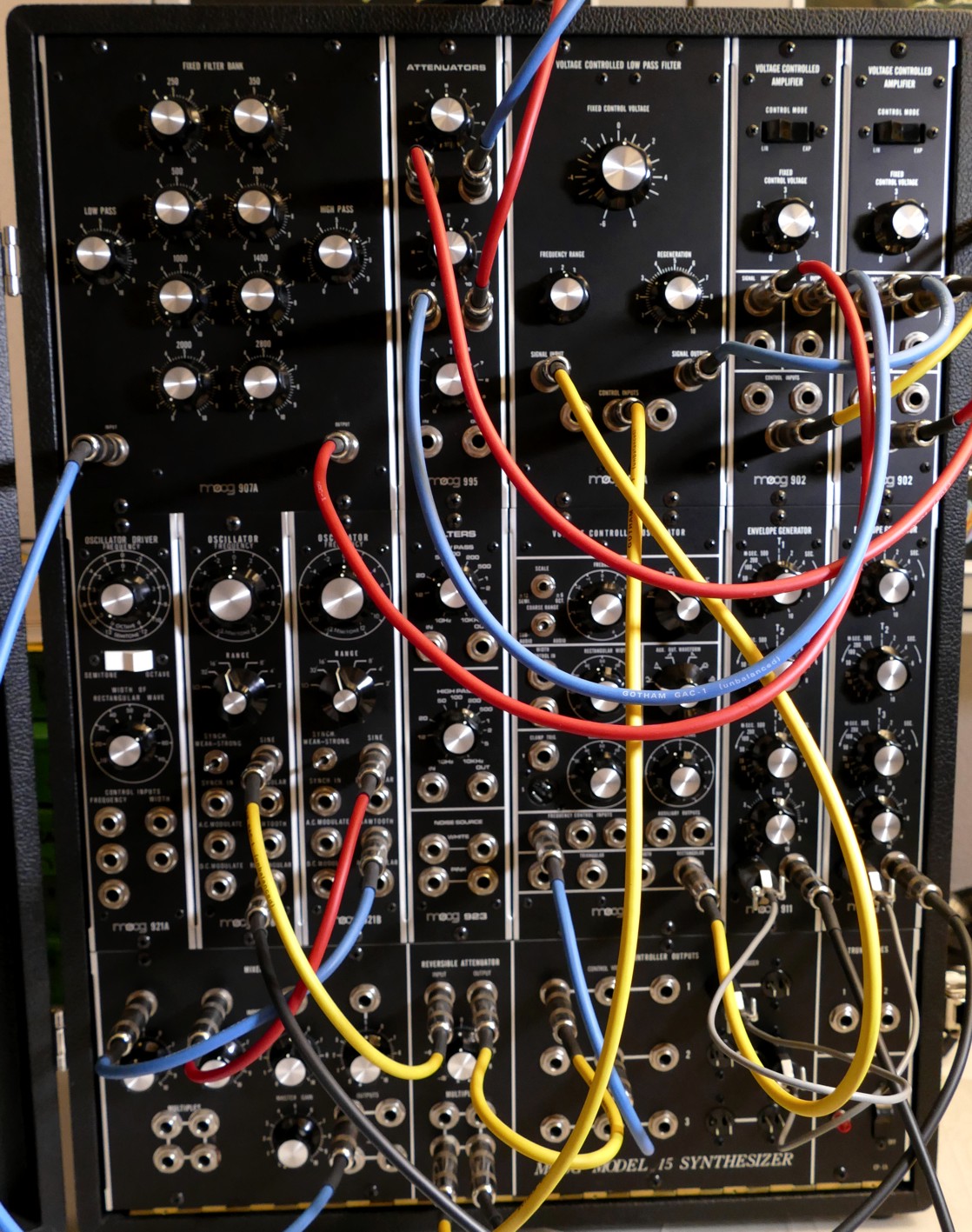 Auch die Neuauflage wurde klassisch, so wie der alte Moog Model 15, welcher von 1972 bis 1981 hergestellt wurde, aufgebaut.
2 Stück 921A VCO
2 Stück 921B Driver
1 Stück 921 VCO
2 Stück 902 VCA
1 Stück 904A VCF
1 Stück 907A FFB -Fixed Filter Bank
1 Stück 910 Power Supply
2 Stück 911 ADSR Envelope Generator
1 Stück 923 Noise / High Pass / Low Pass Filter
1 Stück 995 Attenuator
1 Stück CP3 Mixer Control Panel
1 Stück CP4A Control Panel with CV/Trigger Outputs and Attenuator
Sehr schön: Auch das alte Zubehör für Switch-Trigger kann angeschlossen werden.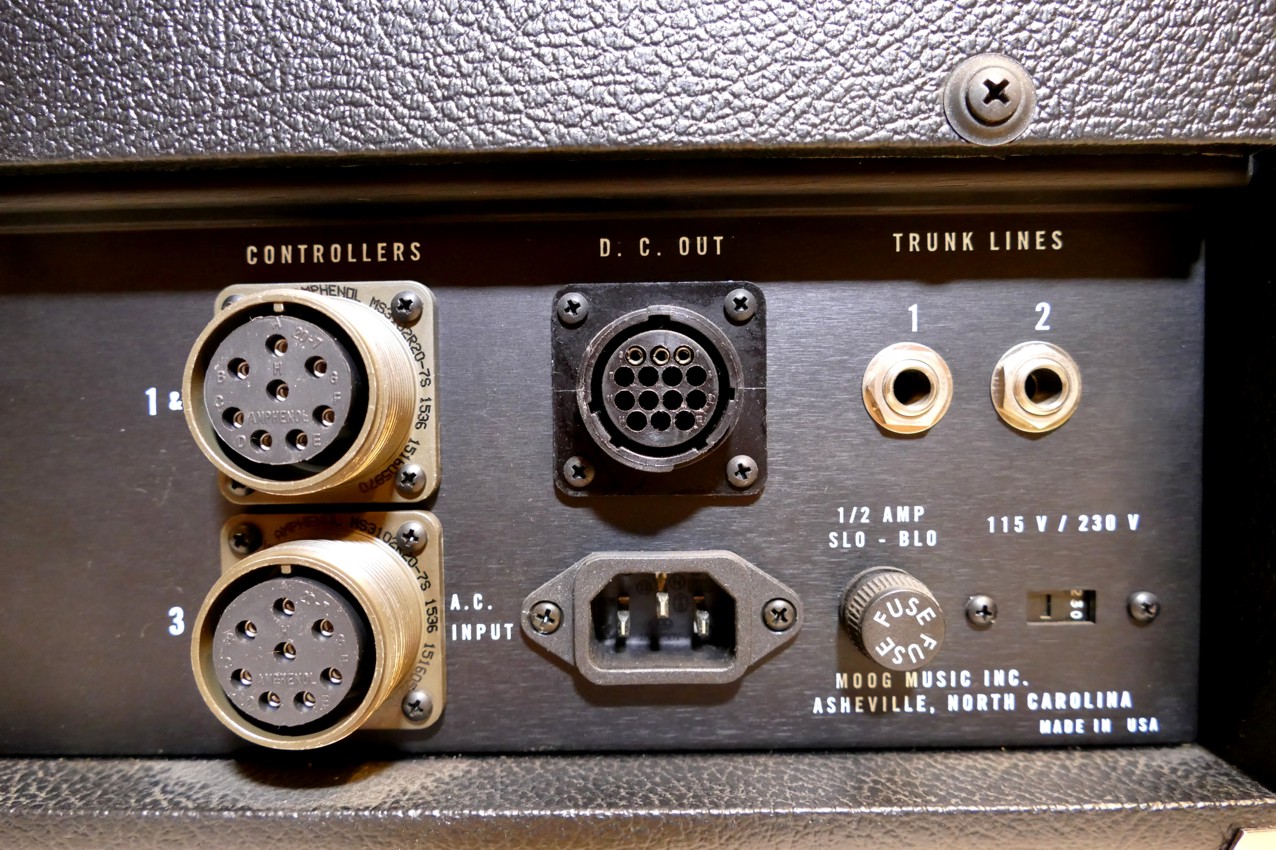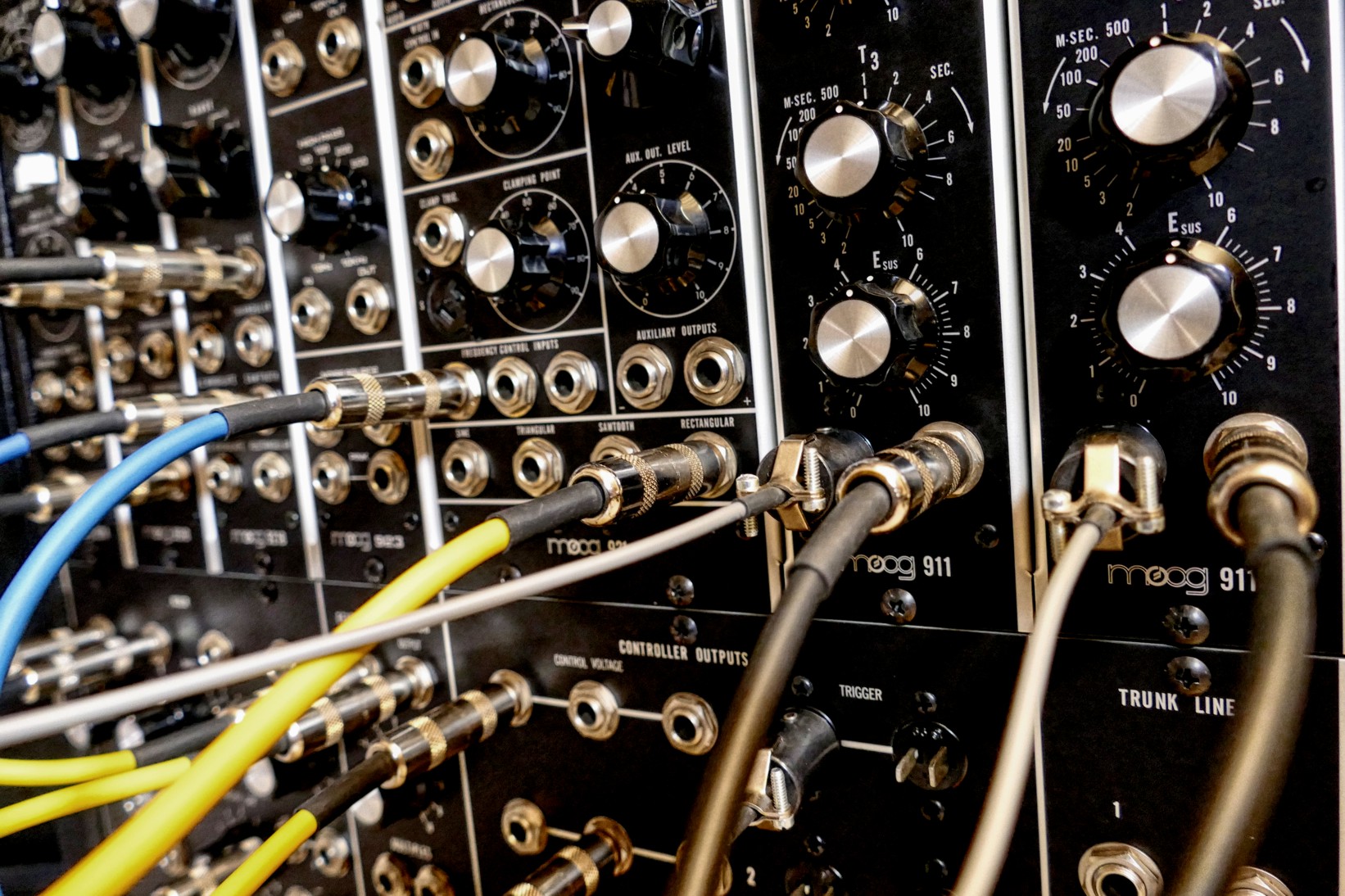 Auch die inneren Werte können sich sehen lassen.